Parking
Commuter Parking is available at the BAT Centre Parking Garage. This lot is a daily commuter lot, there is NO OVERNIGHT PARKING.
Parking fee is $4.00 daily using cash, credit or debit and $3.00 daily when you use MPay2Park – a pay by phone application.

Pay by phone is now available! Download the MPay2Park app in the Apple App Store or Google Play to pay for your space using your smart phone.  Parking costs just $3.00 using the MPay2Park app.
Tap to download or Scan the QR Code below to download the mPay2Park App Today!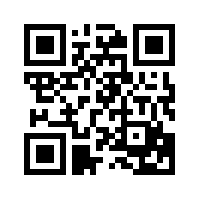 Payment is due upon parking. Parking paystations are located on the North West corner of the garage on the Commercial Street side.
MBTA Commuter Rail
BAT's intercity routes offer connections to the following MBTA Commuter Rail Lines:
MBTA Red Line
Connect to the Red Line in Ashmont from Route 12
Popular Destinations
Logan Airport

Take BAT Bus Route 12 toward Ashmont MBTA
At Ashmont Station take Red Line toward Alewife
Arrive at South Station
Take Silver Line 1 to Logan Airport

OR:

Take any bus to the BAT Bus terminal
Walk across the street to the Commuter Rail
Take the Lakeville/Middleboro Line (toward South Station) to South Station
Take Silver Line 1 to Logan Airport
Fenway Park, Boston

Take BAT bus route 12 toward Ashmont MBTA
At Ashmont Station take Red Line toward Alewife
Get off at Park Street and take Green Line towards C-Cleveland Circle
Get off at Kenmore Station
TD Garden, Boston

Take BAT bus route 12 toward Ashmont MBTA
At Ashmont Station take Red Line toward Alewife
Get off at Downtown Crossing
Take Orange line towards Oak Grove
Get off at North Station
Head southwest on Causeway St toward Friend St
Turn right, destination will be on left
Campanelli Stadium/Marciano Stadium (Rocky Marciano Statue)

Take BAT bus route 3 toward the VA
Get off at West and Belmont Street
Walk south on West St toward Memorial Dr
Turn left onto Forest Avenue
Turn right onto Cobb Avenue
Turn Left on Feinberg Way
Brockton Historical Society

Take BAT bus route 4 toward Good Samaritan Medical Center
Get off at Oak and Reservoir Street
Head west on Oak Street
Fuller Craft Museum/DW Field Park

Take BAT bus route 4a toward Westgate Mall
Get off at Fuller Craft Museum
Stonehill College, Easton

Take BAT bus route 9 toward Liberty Street
Get off at Bristol Drive and Belmont Street
Turn left on Belmont Street
Turn right on Washington Street/Route 138
Stonehill College will be on the left
Massasoit Community College

Take BAT bus route 6 toward Massasoit Community College
Bridgewater State University, Bridgewater

Take the BSU bus from BAT Centre to BSU
(5 times a day. See Schedule.)

OR

Take any bus to the BAT Bus terminal
Walk across the street to the Commuter Rail
Take the Lakeville/Middleboro Line (toward Lakeville/Middleboro)
Arrive at Bridgewater State University
Brockton Neighborhood Health Center

Take any bus to the BAT Bus terminal
Take BAT bus route 3, 8 or 9.
Get off at Legion Parkway.

OR

Take any bus to the BAT Bus terminal
Walk west toward Commercial Street
Turn left on Commercial Street
Turn right on Centre Street
Destination will be on the right
Signature Healthcare Brockton Hospital

Take BAT bus route 5 toward Brockton Hospital
Arrive at Brockton Hospital
Good Samaritan Medical Center, Brockton

Take BAT bus route 4 toward Good Samaritan Medical Center
Arrive at Good Samaritan Medical Center